If you ordered Categorization, you can find your Categories in the Collections tab. Each Category will have its own folder. If you'd like to see all images (uncategorized), just click 'All Photographs' in the Catalog tab!
Both the Collections and Catalog tabs can be found in the Navigator panel on the left side of your Lightroom catalog.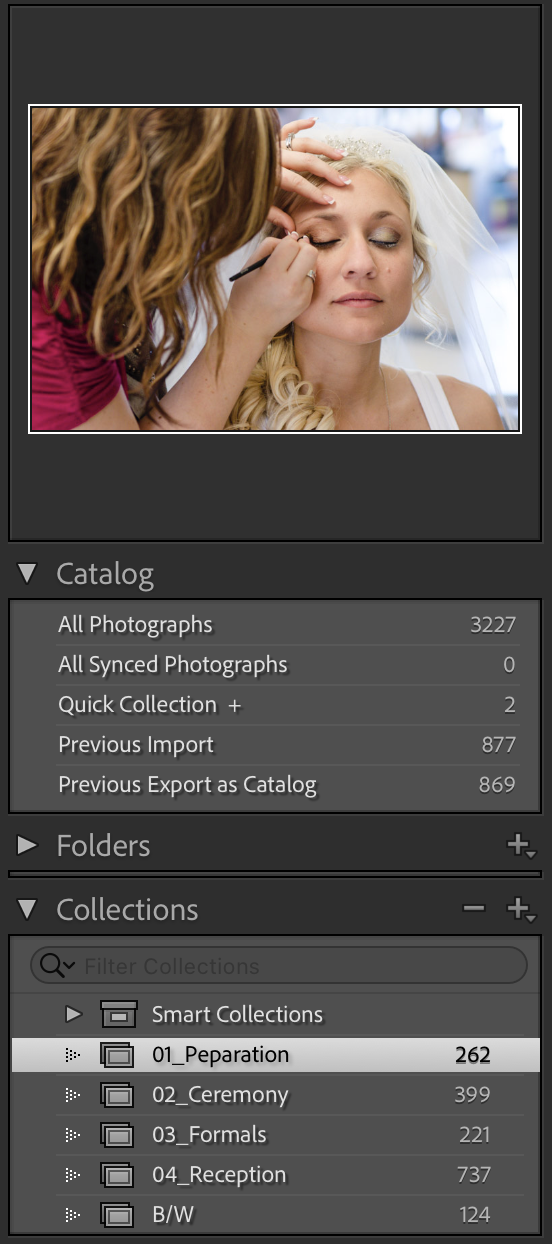 If you are still not seeing your Categorized images after following these instructions, please reach out to customer support with some screenshots of what you're seeing so they can assist you further!