Sometimes you may need to launch a different version of Lightroom Classic. Maybe you selected the wrong version of Lightroom Classic on your order form. Not to worry, this is an easy fix!
If you selected Lightroom 11 Classic on your order form but are on Lightroom Classic version 10, you'll need to upgrade Lightroom Classic. To do this, log into Creative Cloud and under the Apps, you'll see Lightroom Classic listed (provided you have the Photography package). Note which version you are on. If you need an earlier or later version, select Other versions.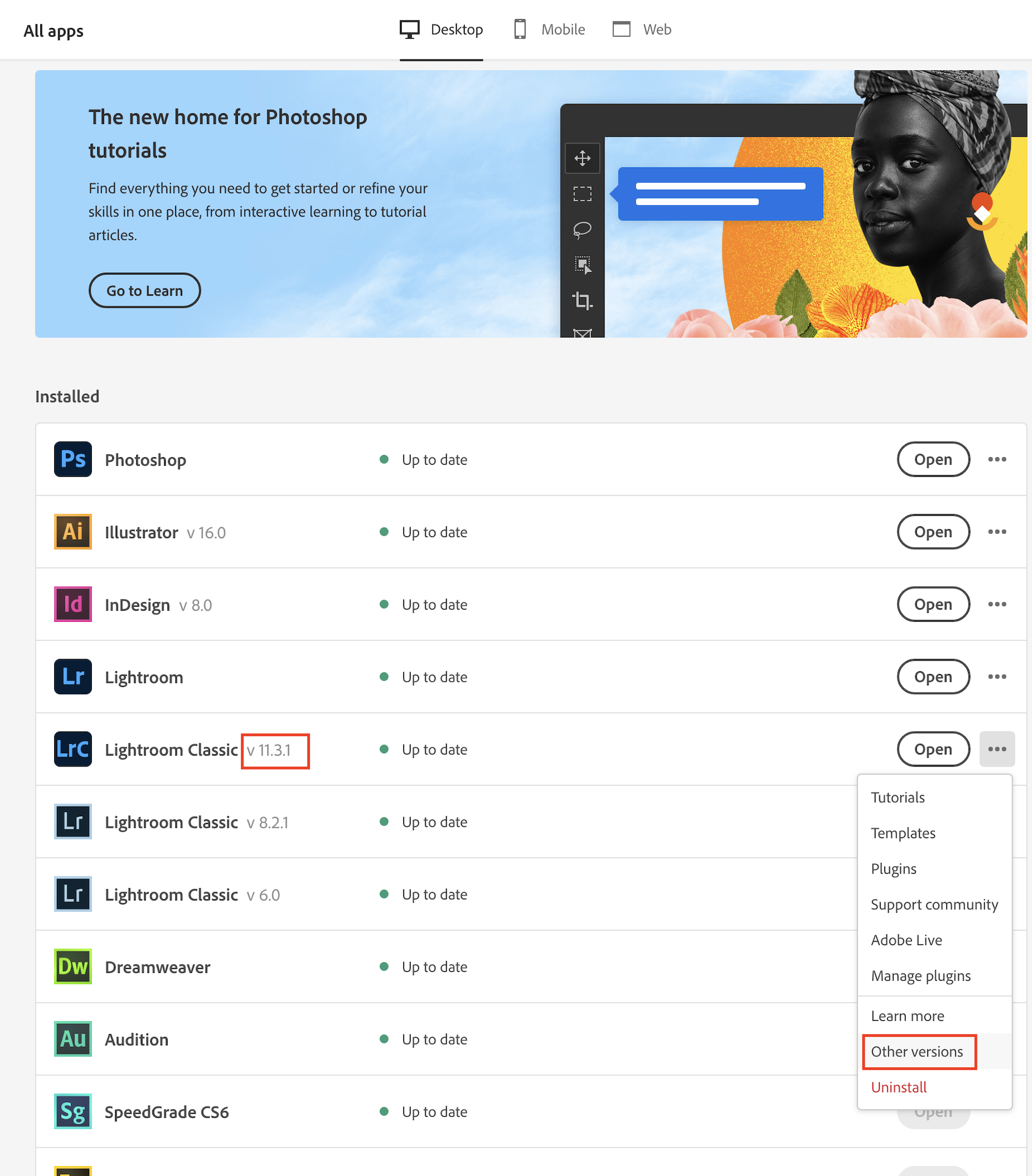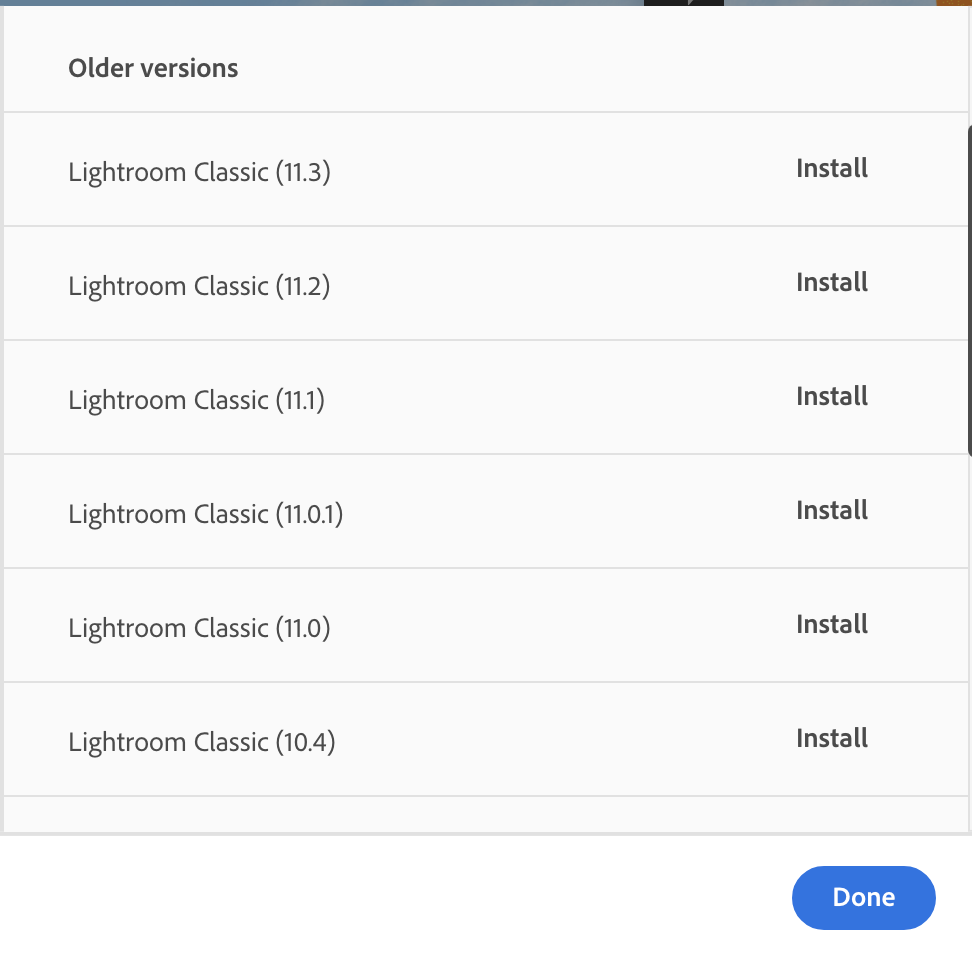 Select the version you need. Once installed, you'll then be able to open the catalog!