Color Correction
*Photos courtesy of Benjamin Clifford.
Part Four of The Photographer's Edit Workflow reviews the order process for basic members. This specifically goes over the process of color correction only. It walks though order setup, applying preferences, selecting services, adding additional details, and uploading images. 
If you have any questions about Retouching Orders, scroll down to the bottom of this page, or please click here.
UPLOADING IMAGES
After placing an order, you'll be presented with one of these two options for submitting images:
Send a Link (For Lightroom CC Classic Catalog + Smart Previews) - If you use Dropbox, you can copy and paste a link to the files so that we can download them from your storage account. 
Web Uploader (for RAW and JPEG files) - Select files and upload them directly from your web browser. 
*We do not accept hard drives for order delivery. 
If you need to upload images for an existing order, access them from Orders in your account dashboard.
SENDING A LINK USING DROPBOX
1. Move the folder you plan to send into Dropbox. Zip/compress the folder.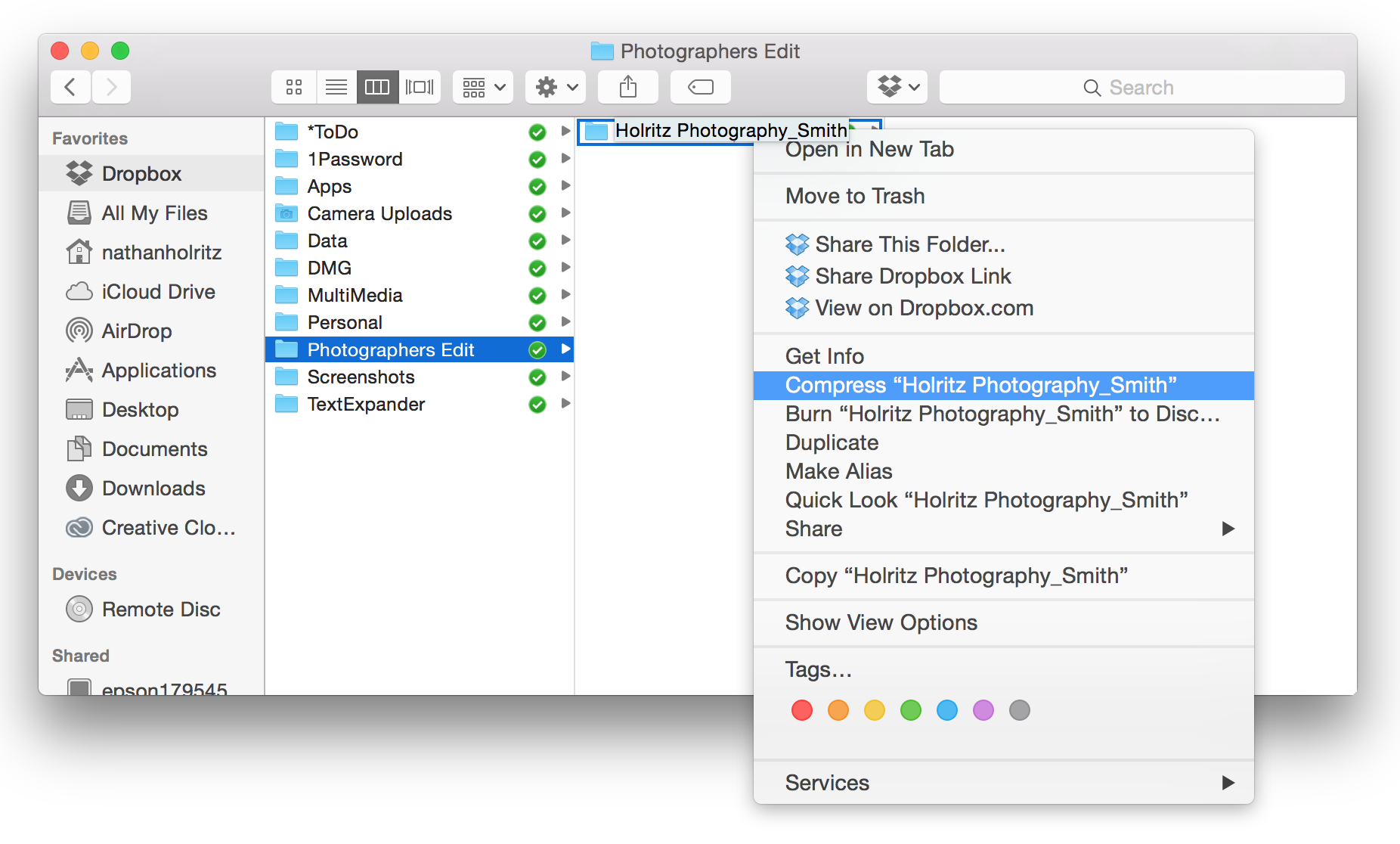 2. Right-click the zip file. Choose "Share Dropbox Link".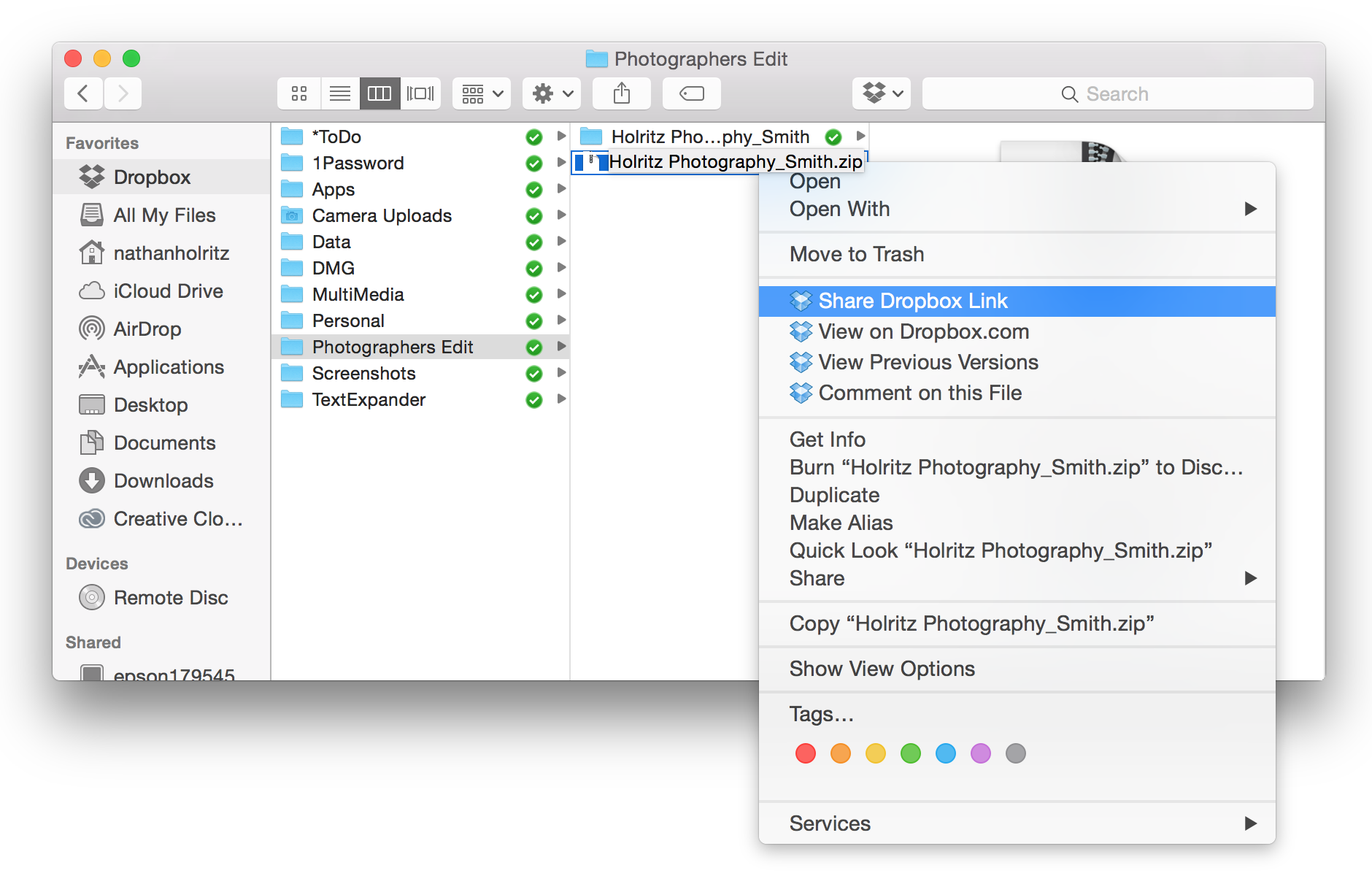 You now have the link copied to the clipboard and ready to paste.
3. Log into Photographer's Edit, and click on Account. In the list of orders, click "Submit Images" link next to the appropriate order.
4. Paste the link into the Send Link field. Click Submit.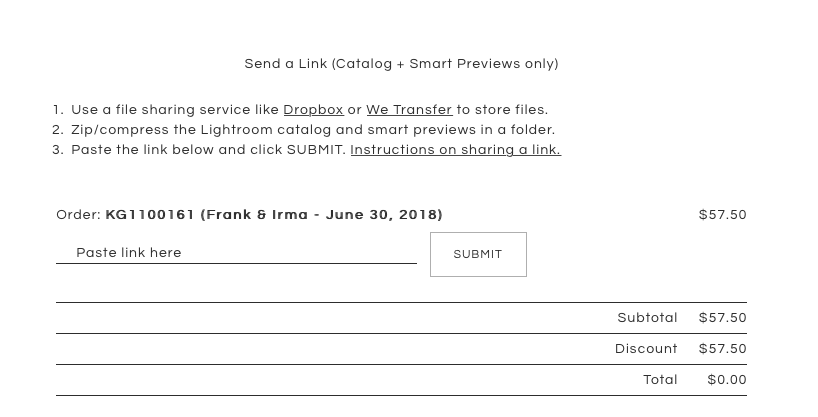 That's it! We'll use the link to download the files from your Dropbox account. Be sure to leave the files where they are, or else we won't be able to grab them.
Custom & A La Carte Retouching
*Photos courtesy of Benjamin Clifford.
Watch the entire workflow.